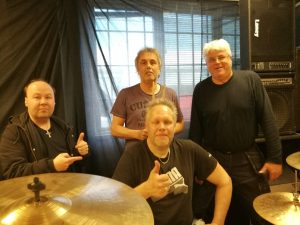 Now we have had our first rehearsal with Pelle Hindén, who is drummer.
It was fun and very inspiring, it promises to be superb!!
Pelle replaces Zeke, whom we thank for a great job and we wish him and his family the best of blessings
!
Soon we will introduce Pelle  closer to you
!